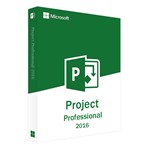 !!!MOMENTAL´NAYA DOSTAVKA!!!

Microsoft Project 2016 Professional pomogayet sistematizirovat´ informatsiyu i kontrolirovat´ proiskhodyashcheye s pomoshch´yu prostykh instrumentov, pozvolyayushchikh legko

pristupit´ k rabote, bystro sostavlyat´ plany i otslezhivat´ sostoyaniye proyektov.

•Gotovyye k primeneniyu shablony dlya bystrogo starta raboty.
•Znakomyye avtomatizirovannyye sredstva planirovaniya pomogayut izbavit´sya ot neeffektivnykh resheniy i sokratit´ vremya obucheniya. S neskol´kimi vremennymi shkalami vam budet proshche vizualizirovat´ slozhnyye raspisaniya.
•Legko sozdavat´ sovremenno vyglyadyashchiye otchety.
•Optimiziruyte resursy svoikh proyektov s pomoshch´yu yedinogo, konsolidirovannogo predstavleniya.
•Raspredelyayte zadachi i resursy mezhdu chlenami komandy s pomoshch´yu «peretaskivaniya».
•Effektivno rabotayte v komande, vypolnyaya zvonki ili obmenivayas´ mgnovennymi soobshcheniyami neposredstvenno iz Project.
Развернуть
875/5000
!!! INSTANT DELIVERY !!!

Microsoft Project 2016 Professional helps organize information and control what's happening with simple tools that make it easy

get started, quickly make plans and track the status of projects.

• Ready-to-use templates for quick start.
• Familiar automated planning tools help get rid of ineffective solutions and reduce training time. With multiple timelines, it will be easier to visualize complex schedules.
• Easily create modern looking reports.
• Optimize your project resources with a single, consolidated view.
• Share tasks and resources between team members using drag and drop.
• Work effectively as a team, making calls or instant messaging directly from Project.