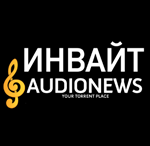 Invite for registration on the site Audionews.org.
HOW TO GET AN INVITE
1. Click "Buy" and go through the payment
2. After payment you will see a unique code. Copy it.
3. On the "Correspondence" tab (on the same page), insert a unique code.
4. I will send you an invite code within 12 hours (most likely it will happen much faster)
Please leave positive feedback!