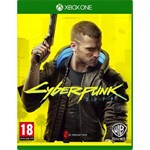 To pay with a bank card, choose the payment service Enot.io - the commission here is significantly lower!THE KEY WILL BE ISSUED IMMEDIATELY AFTER PAYMENT! 🎮📌This is the official version of the game, 100% workable!
📌To activate the key, a VPN with a connection to the country of Argentina is required
📌After activation, the game has no region restrictions
📌 The game is forever linked to your Microsoft account
📌You will be able to download the game in any country and at any time, with all available languages!/attention/deliverydeliveryIF YOU HAVE ANY PROBLEMS WITH THE ACTIVATION, CONTACT US IN THE BOX "CORRESPONDING WITH THE SELLER", WE WILL HELP YOU WITH PLEASURE!/deliveryAbout this game
Cyberpunk 2077 is an action-adventure RPG set in the metropolis of Knight City, where power, luxury and body modification are valued above all else. You play as V, a mercenary in search of a unique device that allows you to gain immortality. You can change cyberimplants, skills and play style of your character, exploring a huge open world, where your actions affect the course of the plot and everything that surrounds you.

PLAY AS A CITY MERCER
Become a cyberpunk - an implant-equipped mercenary - and make a name for yourself on the streets of Night City.

LIVE IN THE CITY OF THE FUTURE
Explore the vast world of Night City that´s brighter, harder and deeper than anything you´ve seen before.

LOOK FOR AN IMPLANT GIVING ETERNAL LIFE
Take on the most dangerous mission of your life and find the prototype of the implant that will allow you to gain immortality.
Activating the game from the phone:1. Download Hola Free VPN Proxy app.
2. Launch it, select a browser and download from Argentina.
3. Click on the link
https://redeem.microsoft.com
.
4. Log in to your account
5. Activate your key, load the game from the console and play :)Activating the game from a computer:/attention1. Install the Hola Free VPN Proxy extension
https://hola.org/download?list=1
2. Follow the link
https://redeem.microsoft.com
3. Log in to your account
4. Turn on Hola and select the country Argentina from the list
5. Enter the key 🠚 Next 🠚 Confirm activation
6. Load the game on your XBOX ONE / SERIES X / S console
7. Play!/delivery