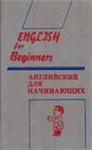 It is a basic course of study of English speech. It contains a short introductory-phonetic course and the main course, which includes 10 thematic complexes. Each lesson includes a set of monologue and dialogue texts for reading and listening comprehension, grammar reference, written and oral communication exercises, role-playing skits for the tests. At the end of the book are the keys to the exercises and tests.

For a wide range of people, both beginners and for those who have practical knowledge of basic skills

English. It can be used for short-term language courses in special training of specialists for work abroad, in the departments of foreign languages \u200b\u200bas a textbook for the second foreign language.

The demo file contains one of the introductory lessons.


The volume of the book: 512.

File Format: DJVU

The total file size: 2.9 Mb

Date archive 01.09.2010

Files are archived archiver WinRAR 3.42.


Buyers, positive comments, we will refund up to 20% of the value of the goods.


At the service Plati.ru posted only the file with a password to the file and link to download it, as well as a brief instruction unpack files.
Files main password-protected archives are several file-sharing servers. We encourage you to download them before paying for one of the following links:
http://ifolder.ru/19122165
Since the storage of files on those servers, and various usually depends on the time of the last downloading the file, you may find that one or more links are inoperable. If you pay for the goods before downloading, and it turns out that reference outside, not in a hurry to shout that we say, rogues, and leave negative feedback, just drop us an e-mail, and we'll update the link or download the file on another server.
For a more complete review of the proposed electronic product you can download the demo file on one of the links:
http://ifolder.ru/19122188
If you have any questions on this product, please contact us at our e-mail